PhD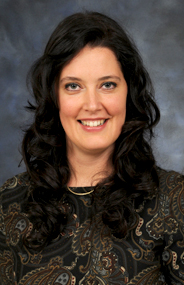 Centre de recherche du CHUM
Assistant professor
Faculty of nursing, Université de Montréal
Chairholder
Marguerite-d'Youville Research Chair in Humanistic Nursing Interventions from the University of Montreal
Contact
veronique.dube.1@umontreal.ca
514 890-8000, ext. 15925

The patient who needs immediate assistance should not communicate directly with the researcher. Instead, they should call the doctor's office or take other appropriate measures, such as going to the nearest emergency service.
Other affiliations
Researcher
Quebec Nursing Intervention Research Network (RRISIQ)
Associate researcher
Centre de recherche de l'Institut universitaire de gériatrie de Montréal
Keywords
Seniors, caregivers, Alzheimer's disease and related diseases, early dementia, reflective practice, nursing, personalized interventions, person-centered care.
Research interests
Analyze the needs of people and their families in a vulnerable situation regarding their health experiences, including people with Alzheimer's disease or related disorders.
Develop and evaluate, in collaboration with patients and their family caregivers, innovative and patients/families centered care interventions contributing to their quality of life.
Evaluate the impact of these interventions on the quality of care and services provided.
Develop and evaluate a continuing education program on humanistic care.
Publications