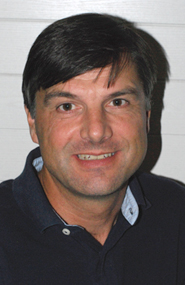 CHUM Research Centre
Professor
Department of stomatology, Faculté de médecine dentaire, Université de Montréal
Professor
Department of radiology, radio-oncology and nuclear medicine, Université de Montréal
Adjunct Professor
Faculty of dentistry, McGill University
Contact
matthieu.schmittbuhl@umontreal.ca
514 890-8000, ext. 3162

The patient who needs immediate assistance should not communicate directly with the researcher. Instead, they should call the doctor's office or take other appropriate measures, such as going to the nearest emergency service.
Keywords
Dento-maxillofacial imaging.
Research interests
Dentomaxillofacial imaging, degmentation and modelization of dentomaxillofacial structures, cone beam CT, development of diagnotic tools in dentomaxillofacial imaging, phenotyping of oral manifestations associated with rare diseases.