M.P.O, GCHlthMgt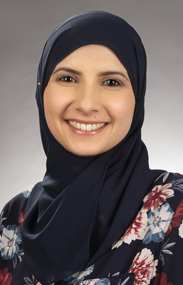 CHUM research centre
Associate to the President & chief executive officer, CHUM
Responsible of the innovation & artificial intelligence , CHUM
Contact
kathy.malas.chum@ssss.gouv.qc.ca
514 890-8000, poste 31221
> Linkedin
> Twitter

The patient who needs immediate assistance should not communicate directly with the researcher. Instead, they should call the doctor's office or take other appropriate measures, such as going to the nearest emergency service.
Keywords
Management, mechanisms, creativity, innovation, knowledge, ecosystems and communities of innovation, continuous innovation, disruptive innovation and artificial intelligence.
Research interests
Management of creativity, innovation and knowledge in academic hospital centers, role of individuals, organizations (culture, structure, methods, measures) and ecosystems in the transformation and improvement of health and health systems by integrating continuous and disruptive innovations, like artificial intelligence, and knowledge, mechanisms promoting open innovation ecosystems.
Publications