Ph.D., FCAHS, MRSC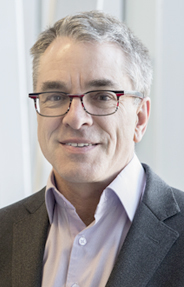 CHUM Research Centre
Professor
DGEPS, School of Public Health, University of Montreal
Chairholder
Canada Research Chair in Governance and Transformation of Health Organizations and Systems (Tier 1)
Contact
The patient who needs immediate assistance should not communicate directly with the researcher. Instead, they should call the doctor's office or take other appropriate measures, such as going to the nearest emergency service.
Keywords
Governance, health policies, health systems, medical profession, comparative analysis.
Research interests
Gouvernance and transformation of health organizations and systems, role of knowledge and research-based evidence in health reforms, roles of professionnals in the management of healthcare organisations, orgsanizational innovations and health policies.
Publications
Publications indexed on PubMed
Publications indexed on Google Scholar
News
Jean-Louis Denis entre à l'Académie des sciences sociales du Royaume-Uni (In French only)