B. Pharm, M.Sc.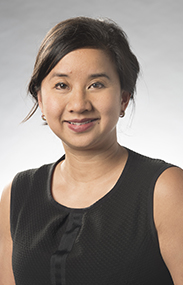 CHUM Research Centre
Pharmacist
Pharmacy department, CHUM
Student coordinator
CHUM
Assistant Coordinator for Pharmaceutical Care
CHUM
Contact
514 890-8008, ext. 34648
The patient who needs immediate assistance should not communicate directly with the researcher. Instead, they should call the doctor's office or take other appropriate measures, such as going to the nearest emergency service.
Other affiliations
Associate clinician
Pharmacy faculty, University of Montreal
Keywords
Antimicrobial stewardship, infectiology, microbiology, quality of pharmaceutical care, pharmacokinetics, burn care.
Research interests
Antimicrobial stewardship, pharmaceutical care quality, burn care.
News
Publications indexed sur PubMed