PhD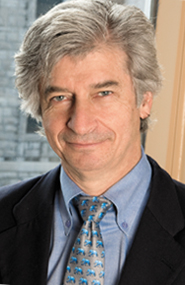 CHUM Research Centre
Professor
Social and preventive medicine, École de santé publique de l'Université de Montréal (ESPUM), Université de Montréal
Adjunct professor
Department of epidemiology, biostatistics and occupational health, McGill University
Chair holder
Guzzo Environment-Cancer Research Chair of the Cancer Research Society, Université de Montréal
Contact
j.siemiatycki@umontreal.ca
514 890-8166

The patient who needs immediate assistance should not communicate directly with the researcher. Instead, they should call the doctor's office or take other appropriate measures, such as going to the nearest emergency service.
Other affiliations
Fellow
Canadian Academy of Health Sciences
Chair
Scientific Advisory Committee of CONSTANCES, a large prospective cohort, under aegis of INSERM, France
Advisory committee
Occupational Cancer Research Centre, Ontario
Member
Scientific Advisory Board, Bordeaux Cancer Research Centre SIRIC-BRIO, France
Keywords
Epidemiology of chronic diseases; environmental factors and cancer risks; etiology of lung cancer; Health at work; epidemiological methodology; tobacco and cancer; cell phones and risks of brain cancer.
Research interests
Cancer epidemiology and health survey methodology.
Contributions to the development of novel methods of exposure assessment for the investigation of environmental/occupational causes of cancer; and large population-based case-control studies of cancer, focusing on occupational exposures.
Methodological contribution to the calculation of lung cancers attributable to smoking during class actions filed by tobbacco victims.
Publications