M. Sc., Ph.D., MCCPM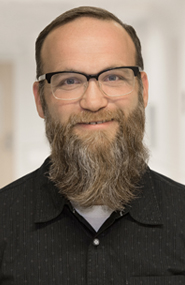 CHUM research centre
Adjunct professor
Department of physics, Université de Montréal
Assistant researcher
Department of radiology, radio-oncology and nuclear medicine, Université de Montréal
Medical physicist
Radiation oncology division, CHUM
Contact
jean-francois.carrier.chum@ssss.gouv.qc.ca
514 890-8000, ext. 11122

The patient who needs immediate assistance should not communicate directly with the researcher. Instead, they should call the doctor's office or take other appropriate measures, such as going to the nearest emergency service.
Keywords
Medical physics, radiation oncology, radiation physics, Monte Carlo simulation, medical imaging.
Research interests
Improvement of radiation oncology treatments. The presences of specialized equipment in the department of radiation oncology (linear accelerators, computed tomography scanner, positron emission tomograph, brachytherapy suites) enables the development of projects which often have direct clinical applications.
Directs a research group of graduate students and interns from the department of physics and École Polytechnique. Students are located in the radiation oncology department in the Hôpital Notre-Dame du CHUM and work regularly with clinical personnel; i.e., clinical physicists, radiation oncologists, and technologists.
Publications
Publications indexed on PubMed