B. Pharm., M. Sc., D.E.S.G., BCOP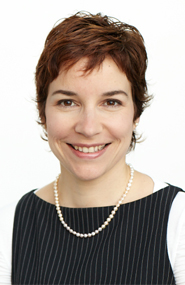 CHUM research centre
Pharmacist
Department of pharmacy, CHUM
Associate professor
Faculty of pharmacy, Université de Montréal
Co-chair
Jean-Guy Sabourin Family Pharmaceutical Chair in Women's Health ICM, Faculty of Pharmacy, Université de Montréal
Contact
nathalie.letarte.chum@ssss.gouv.qc.ca
514 890-8000, ext. 27204
The patient who needs immediate assistance should not communicate directly with the researcher. Instead, they should call the doctor's office or take other appropriate measures, such as going to the nearest emergency service.
Keywords
Pharmacotherapy in oncology, supportive care in cancer patients.
Research interests
Personalised pharmacotherapy of cancer, management of adverse events in cancer, supportive care in cancer, optimal use of drugs in oncology.
Publications
Publications indexed on PubMed