B.Pharm., M. Sc., Ph.D.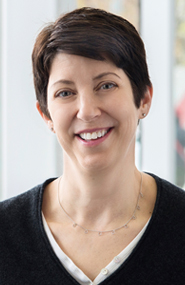 CHUM research centre
Epidemiologist
Department of pharmacy, CHUM
Adjunct professor
Faculty of pharmacy, Université de Montréal
Contact
michele.bally.chum@ssss.gouv.qc.ca
514 912-3331

The patient who needs immediate assistance should not communicate directly with the researcher. Instead, they should call the doctor's office or take other appropriate measures, such as going to the nearest emergency service.
Keywords
Analytics of care and health trajectories, meta-analysis of individual patient data, network meta-analysis, real-life studies.
Research interests
Health technology assessment, Real-world safety and effectiveness
Patient health trajectories, Epidemiologic methods
Publications
Publications indexed on PubMed
Publications indexed on ResearchGate