PhD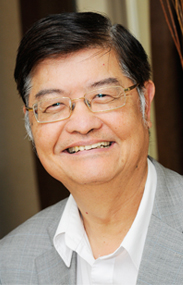 CHUM Research Centre
Director
Laboratory of molecular nephrology and endocrinology, CRCHUM
Professor (Research)
Department of medicine, University of Montreal
Contact
john.chan@umontreal.ca
514 890-8000, ext. 15080

The patient who needs immediate assistance should not communicate directly with the researcher. Instead, they should call the doctor's office or take other appropriate measures, such as going to the nearest emergency service.
Keywords
Kidney, diabetic nephropathy, hypertension, tubular apoptosis, renin-angiotensin system (RAS), reactive oxygen species, cellular signal transduction, gene regulation, molecular biology, DNA microarray, transgenic and knockout mouse models.
Research interests
The research interests of Dr. John S.D. Chan are the role of intrarenal renin-angiotensin system (RAS) and reactive oxygen species in the pathogenesis of diabetic nephropathy with the emphasis on the expression of angiotensinogen gene and the generation of ROS on tubular apoptosis in diabetes.
Transgenic mice specifically overexpressing angiotensinogen and catalase in the kidney will be used to study the molecular mechanism of action of intrarenal RAS and ROS in the induction of tubular fibrosis and apoptosis in diabetes.
DNA gene chip microarray will be used to identify the differentially expressed genes in the diabetic kidney. The physiological role of these differentially expressed genes will be studied in vitro and in vivo
Publications