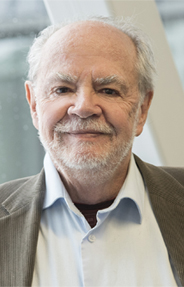 CHUM Research Centre
Chief
Pharmacoepidemiology and Pharmacoeconomics Research Unit, CRCHUM
Full professor
Departments of Medicine and Pharmacology, Université de Montréal
Contact
jacques.le.lorier@umontreal.ca
514 890-8000, ext. 12918
The patient who needs immediate assistance should not communicate directly with the researcher. Instead, they should call the doctor's office or take other appropriate measures, such as going to the nearest emergency service.
Other affiliations
Associate researcher
Montreal Heart Institute (MHI)
Member
Editorial Board, Journal of Clinical Epidemiology, Disease Management & Health Outcomes, Evaluation in Clinical Practice and Current Drug Safety
Member
Canadian Institutes of Health Research (CIHR), Peer Review Committee
Member
Evaluation of Applications for Competitive Grants to Clinicians Research Fellows of the Fonds de la recherche du Québec Santé (FRQS)
Member
Comité d'éthique de la recherche clinique de Montréal (IRCM)
Member
Human Drug Advisory Panel (HDAP), Patented Medicine Prices Review Board (PMPRB), Government of Canada
Research interests
Pharmacoepidemiology and pharmacoeconomics.
Publications