Ph.D.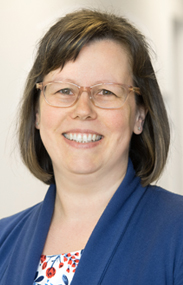 CHUM research centre
Clinical specialist in medical biology
Molecular diagnostic laboratory, CHUM
Assistant clinical professor
Department of microbiology, infectiology and immunology, Université de Montréal
Contact
isabelle.hardy.chum@ssss.gouv.qc.ca
514 890-8000, ext. 20929

The patient who needs immediate assistance should not communicate directly with the researcher. Instead, they should call the doctor's office or take other appropriate measures, such as going to the nearest emergency service.
Keywords
HIV, antiretroviral resistance, molecular diagnosis, sequencing.
Research interests
HIV resistance to antiretrovirals.
Publications