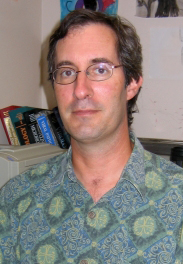 CHUM Research Centre
Microbiologist infectiologist
CHUM
Full Professor
Department of microbiology and immunology, Université de Montréal
Contact
francois.coutlee@ssss.gouv.qc.ca
514 890-8000, ext. 25162

The patient who needs immediate assistance should not communicate directly with the researcher. Instead, they should call the doctor's office or take other appropriate measures, such as going to the nearest emergency service.
Keywords
Molecular epidemiology of viral infections, molecular genotyping of viruses, clinical epidemiology, HPV.
Research interests
Molecular analysis of infections caused by the human papilloma virus (HPV), a group of DNA viruses that causes benign anogenital lesions. HPV viruses are among the most common sexually transmitted diseases and certain types of oncogentic HPV are the leading cause of cervical cancer, the second most frequent cancer among women throughout the world.
Genetic study of the molecular characteristics of HPV infections, viral load and integration as a function of precancerous diseases and the transmission of viral strains between partners. These studies are aimed at developing new approaches to detecting and preventing HPV infection.
Publications