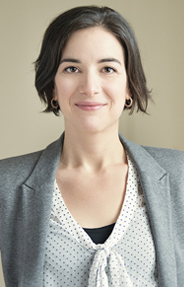 CHUM Research Centre
aude.motulsky@umontreal.ca
514 890-8000, ext. 30943
> Website
The patient who needs immediate assistance should not communicate directly with the researcher. Instead, they should call the doctor's office or take other appropriate measures, such as going to the nearest emergency service.
Assistant professor
Department of management, evaluation and health policy, school of public health, Université de Montréal
Keywords
Information technology, digital transformation, adoption and implementation, drug use, primary care, information continuity.
Research interests
My research activities are primarily oriented toward the analysis of adoption and implementation of electronic records and health information exchange networks and their associated features. My focus is on the factors facilitating and hindering the utilization and usability of different tools available to clinicians, as well as the interpretability of clinical data that is shared along the patient trajectory. My objective is to enhance analytic capabilities for clinical purposes and to support decision making for managers and researchers. I am also working on the evaluation of different technologies which have been developed to improve medication use, such as electronic prescription and electronic medication reconciliation. I am also interested in semantic interoperability and terminology standards, particularly those related to medication, and their effectiveness and safety profiles.
Publications
Publications indexed on PubMed
Publications indexed on ResearchGate
Google Scholar