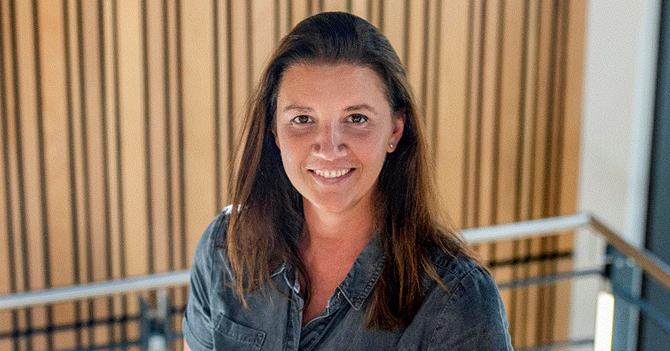 At the CRCHUM conference on September 11 at 12:00 p.m., we will have the pleasure of welcoming Dr. Diana Baralle, Professor of Genomics at the University of Southampton, UK.
Accurate diagnosis is fundamental in medicine providing answers and facilitating informed decision-making for families and their doctors particularly with regards to personalised medicine. High throughput sequencing initiatives in genomic medicine are being rolled out in increasingly large scale. However, the current diagnostic rate for genomic analyses across a variety of rare diseases is still 25-40% with substantial scope for improvement. RNA analyses including transcriptomics and the use of novel computational methodologies there is evidence that this can be improved. In this way we will expand our capabilities and find 'missing' mutations alongside potential biomarkers and enable future therapeutics.

---
FRIDAY, SEPTEMBRE 11, 2020 – 12 p.m. to 13 p.m.
*You will receive a confirmation email containing the information you need to join the meeting.
This conference will be presented in English.
Diana Baralle, M.D., BSC, MBBS
Professor of Genomic Medicine and Consultant in Clinical Genetics, University of Southampton, UK
NIHR Research Professorship in Genomic Medicine
Invited by Martine Tétreault
Neurosciences theme
We look forward to seeing you connected in large numbers!
The conference will be recorded and subsequently made available on the YouTube page of the CHUM Research Center.

---
ABOUT CRCHUM CONFERENCES
The CRCHUM Conferences are free weekly meetings featuring renowned scientific speakers from various disciplines.
> Schedule of the CRCHUM Conferences