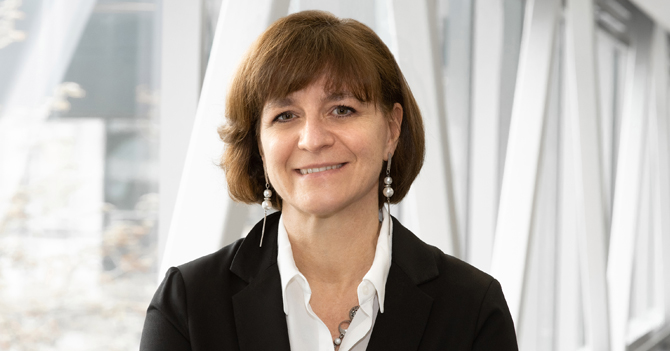 At the May 28, CRCHUM conference, we will hear from Nathalie Arbour. She is a full professor in the Université de Montréal's Department of Neuroscience. She has been a researcher at the CRCHUM since 2006 in the Neuroscience Research Theme, which she also heads.

---
FRIDAY, MAI 28, 2021 – 12 P.M. TO 1 P.M.
*You will receive a confirmation email containing the information you need to join the meeting.

The aim of her research program is to characterize and understand the interactions between two complex systems: the immune system and the central nervous system (CNS). She focuses her efforts on multiple sclerosis (MS) and other neuro-inflammatory disorders. Her research strategy began by identifying altered molecules in patient samples. Her team then investigated the mechanistic impact of these molecules using primary human immune and CNS cell cultures. Finally, using relevant mouse models, her team confirmed and analyzed the role of these mechanisms in pathobiology. Her team recently identified cytokines (IL-15, IL-27) and ligands (NKG2D ligands) that contribute to immune response disruptions in MS patients.

We look forward to seeing you connected in large numbers!

---
ABOUT CRCHUM CONFERENCES
The CRCHUM Conferences are free weekly meetings featuring renowned scientific speakers from various disciplines.
> Schedule of the CRCHUM Conferences