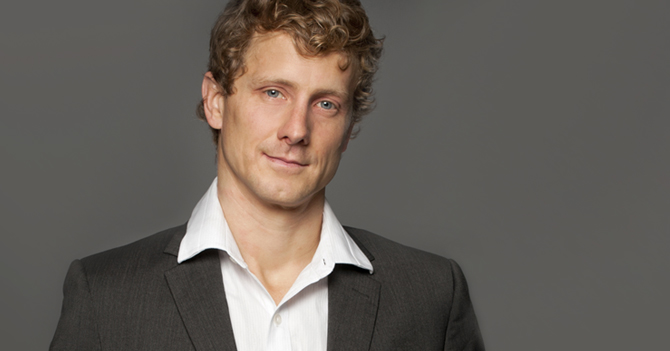 For the first CRCHUM Conference of the year 2021, we will welcome, on January 15, Derrick Gibbings, an Associate professor in the Department of cellular and molecular medicine at the University of Ottawa.
Extracellular vesicles allow cells to communicate at great distances and have been attributed roles in disease from cancer to neurodegeneration. Part of the effects of extracelluar vesicles are due to delivery of vesicle contents including RNA into the cytoplasm of target cells. This has led to hypotheses that extracellular vesicles are natural delivery vehicles that could be appropriated to deliver therapeutics. The lack of safe, efficient delivery vehicles has limited the use of many promising therapeutic classes like RNAs and CRISPR to treating liver diseases so far. Dr. Gibbings will discuss evidence that extracellular vesicles are more efficient delivery vehicles than our best alternatives like lipid nanoparticles. He will outline current efforts in academia and biotech to package extracellular vesicles with therapeutics, highlighting his lab's efforts with silencing RNAs and autophagy-targeting drugs to treat kidney and neurodegenerative diseases. He will also discuss efforts to generate scaled, reproducible and safe extracellular vesicle products for testing in large animals and eventually humans. In so doing, he will highlight the challenges of studying extracellular vesicles and increasing evidence that specific cargoes are packaged into extracellular vesicles for targeted but highly efficient delivery in vivo.

---
FRIDAY, JANUARY 15, 2021 – 12 P.M. TO 1 P.M.
*You will receive a confirmation email containing the information you need to join the meeting.

Derrick Gibbings made groundbreaking discoveries on how microRNA complexes are transported extracellularly by exosomes. This discovery was patented and transformed into a clinically-used diagnostic test with Alnylam Pharmaceuticals, a major RNA silencing therapeutics company. Dr. Gibbings was also one of the first researchers to draw attention to the importance of RNA degradation by autophagy, a process with important consequences in cancer and many neurodegenerative diseases.

Conference as part of the Scientific Day of the "Institut du Cancer de Montréal"
We look forward to seeing you connected in large numbers!

---
ABOUT CRCHUM CONFERENCES
The CRCHUM Conferences are free weekly meetings featuring renowned scientific speakers from various disciplines.
> Schedule of the CRCHUM Conferences