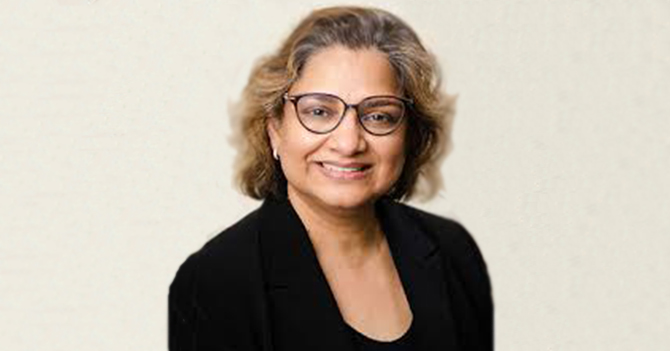 On Friday, February 21, 2020, the CRCHUM Conferences will host Charu Kaushic, professor in the department of pathology and molecular medicine at McMaster University and scientific director at the CIHR – Institute of Infection and Immunity.
Abstract
Despite the fact that more than 40% of HIV transmission occurs via the female genital tract, we do not fully understand the factors that control the susceptibility and dynamics of transmission in this mucosal environment. My talk will focus on current state of knowledge about HIV transmission in the female genital tract, examining the physiological differences between different anatomical locations in the genital tract, role of local microbiota and hormonal contraceptives. I will then discuss different types of humanized mouse models, their utilization to successfully model HIV-1 transmission. Finally I will show the data from the humanized mouse model we have developed, how closely it recapitulates HIV infection and replication dynamics following transmission across vaginal mucosa and discuss our complementary findings in human cohorts and Hu-mouse model regarding the role of hormonal contraceptive and microbiota in HIV susceptibility.
Invited by Andrés Finzi. Immunopathology theme.
This conference will be presented in English.
Friday, February 21, at 12
Auditorium of the CRCHUM , R05.210 and R05.220
900 Saint-Denis Street, 5th floor
Montreal (Quebec), H2X 0A9
Charu Kaushic, Ph.D.
Professor, Department of pathology and molecular medicine, McMaster University
Scientific Director, CIHR – Institute of Infection and Immunity
About CRCHUM Conferences
The CRCHUM Conferences are free weekly meetings featuring renowned scientific speakers from various disciplines. These conferences are accredited by the Royal College of Physicians and Surgeons of Canada as continuing professional development activities.
About our scientific activities
> Schedule of the CRCHUM Conferences and the scientific activities at the CRCHUM (in French)