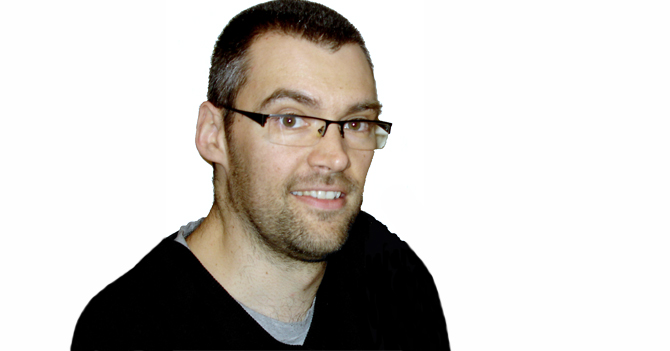 On Friday, February 28, 2020, the CRCHUM Conferences will host Raphaël&nbspDumas, research director in the biomechanics laboratory and mechanics of shocks at Lyon 1 University - IFSTTAR.
Abstract
For several years, gait analysis has traditionally been used in clinical settings to evaluate and understand walking disorders. The non-pathological adult gait is, in this case, a reference point. In this presentation, several biomechanical analyses (the centre of mass of the human body, joint moments and forces, muscle-tendon forces) are described in order to demonstrate certain key principles of control and stability during walking. Applied to the gaits of a very young child and an above-knee amputee, these analyses reveal a very different strategy of movement than that of a non-pathological adult.
Invited by Jacques A. de Guise and Nicola&nbspHagemeister. Axe imaging and engineering.
This conference will be presented in French.
Friday, February 28, at 12
Auditorium of the CRCHUM , R05.210 and R05.220
900 Saint-Denis Street, 5th floor
Montreal (Quebec), H2X 0A9
Raphaël Dumas,&nbspPh.D.
Research director, Biomechanics laboratory and mechanics of shocks, Lyon 1 University -&nbspIFSTTAR
About CRCHUM Conferences
The CRCHUM Conferences are free weekly meetings featuring renowned scientific speakers from various disciplines. These conferences are accredited by the Royal College of Physicians and Surgeons of Canada as continuing professional development activities.
About our scientific activities
> Schedule of the CRCHUM Conferences and the scientific activities at the CRCHUM (in French)