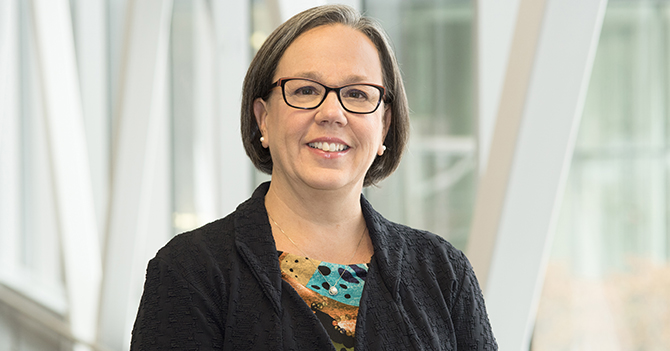 Line Beaudet, a researcher at the Carrefour de l'Innovation et l'évaluation en santé and a senior advisor in specialized care and clinical research at the CHUM, wins the distinction in the Excellence in Care category.
With this award, the Order of Nurses of Quebec (OIIQ) wanted to recognize the exceptional contribution of a nurse to the quality of care, through the excellence of his or her practice.
Created in 2003, the Florence Awards for the 2019 edition will be presented on May 1st at Marché Bonsecours in Montreal. The OIIQ will pay tribute to nurses who have marked the profession by their achievements and their emulation with their peers.
Congratulations to Line Beaudet for this recognition.