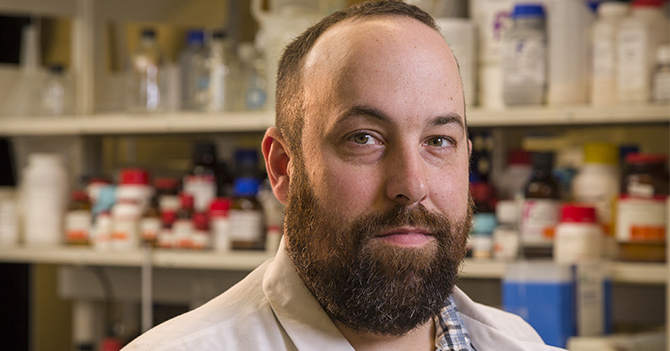 On Friday, November 15, 2019, the CRCHUM Conferences will host Andrew McGuire, assistant member in the vaccine and infectious disease division at Fred Hutchinson cancer research center and affiliate assistant professor in the department of global healthy of the University of Washington.
Abstract
Most successful anti-viral vaccines elicit antibodies that neutralize infectivity. The isolation and structural characterization of monoclonal neutralizing antibodies that arise during natural infection have helped to define critical sites of vulnerability and advanced vaccine design efforts. Our work is currently focused on leveraging genetic and structural information about antibodies that potently neutralize diverse HIV-1 isolates to identify critical barriers to their elicitation through vaccination and applying novel immunogen design approaches to overcome them. In addition, my group has begun to apply rational vaccine design approaches to Epstein-Barr virus. We isolated a new antibody that potently neutralizes EBV infection of B cells and epithelial cells, the two major cell types infected by the virus. We are pursuing the development of a next-generation EBV vaccine that elicits antibodies targeting this critical point of weakness on EBV.
This conference will be presented in English.
Friday, November 15 at noon
Auditorium of the CRCHUM , R05.210 and R05.220
900 Saint-Denis Street, 5th floor
Montreal (Quebec), H2X 0A9
Andrew McGuire, Ph.D.
Assistant member, Vaccine and infectious disease division, Fred Hutchinson cancer research center
Affiliate assistant professor, Department of global healthy, University of Washington
About CRCHUM Conferences
The CRCHUM Conferences are free weekly meetings featuring renowned scientific speakers from various disciplines. These conferences are accredited by the Royal College of Physicians and Surgeons of Canada as continuing professional development activities.

About our scientific activities
> Schedule of the CRCHUM Conferences and the scientific activities at the CRCHUM (in French)