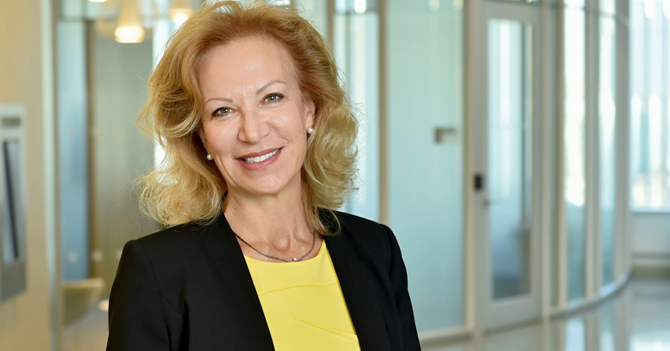 On Friday, February 14, 2020, the CRCHUM Conferences will host Patrizia Casaccia, director neuroscience initiative at CUNY Advanced science research center, professor of biology and biochemistry at The Graduate Center of The City University of New York and professor of neuroscience at Icahn School of medicine.
Abstract
Multiple sclerosis (MS) is an autoimmune demyelinating disorder of the central nervous system, with a variable disease course and an underlying neuropathology characterized by inflammatory lesions and different degrees of neurodegeneration. The onset of the disease is thought to result from the interplay of genetic predisposition with environmental variables (including diet, BMI, gut microbiota). The relapsing-remitting course of the disease has been shown to be mostly controlled by immunomodulatory drugs. However no therapy is available for the progressive disease course, as the mechanisms regulating the clinical deterioration remain only partially understood. This presentation will discuss data supporting the role of metabolism in disease course. Metabolites sources derived from dietary sources or medicines, generated from recycling of cellular components or synthesized by gut microbes, have the ability to modulate the function of immune and neuronal cells. Distinct mechanisms will be proposed based on the results of cross sectional and longitudinal studies in MS patients and studies conducted in animal models and in cultured cells. Overall our data suggest the importance of lifestyle factors on modulating the course of neurodegenerative disorders.
Invited by Nathalie Arbour. Neuroscience theme.
This conference will be presented in English.
Friday, February 14, at 12
Auditorium of the CRCHUM , R05.210 and R05.220
900 Saint-Denis Street, 5th floor
Montreal (Quebec), H2X 0A9
Patrizia Casaccia, M.D., Ph.D.
Director neuroscience initiative, CUNY Advanced Science Research Center
Professor of biology and biochemistry, The Graduate Center of The City University of New York
Professor of neuroscience, Icahn School of medicine
About CRCHUM Conferences
The CRCHUM Conferences are free weekly meetings featuring renowned scientific speakers from various disciplines. These conferences are accredited by the Royal College of Physicians and Surgeons of Canada as continuing professional development activities.
About our scientific activities
> Schedule of the CRCHUM Conferences and the scientific activities at the CRCHUM (in French)