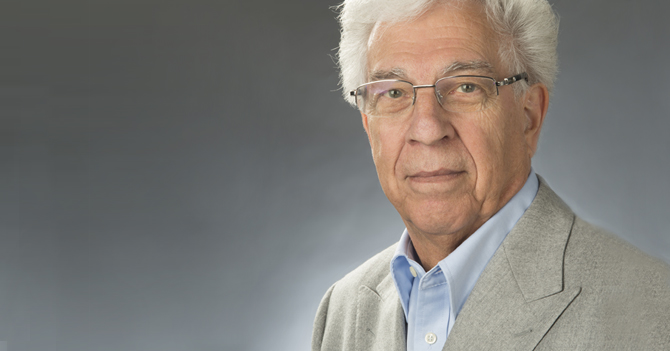 The endocrinologist and researcher Jean-Louis Chiasson was chosen to receive the 2017 Diabetes Canada Lifetime Achievement Award from the organization Diabetes Canada. This award is given to a Canadian doctor or researcher who has been a leader in diabetes research.
Dr. Chiasson's work has mainly dealt with the hormonal regulation of glucose homeostasis, the intensive treatment of type-1 diabetes and the prevention of type-2 diabetes and its vascular complications. He has contributed to characterizing postprandial hyperglycemia as a risk factor for diabetes and cardiovascular disease. The award will be presented to him during the Diabetes Canada/CSEM Professional Conference and Annual Meetings in Edmonton on Friday, November 3rd at the end of the day. This conference, the largest of its type in Canada, brings together health professionals and scientists from all over the world to share the latest research in the field of diabetes.
Jean-Louis Chiasson is a professor in the Université de Montréal's Department of Medicine and also heads the Diabetes and Metabolic Regulation Research Group at the University of Montreal Hospital Research Centre (CRCHUM). From 2010 to 2013, he directed the Division of Endocrinology and Metabolics. He was the lead investigator for the international clinical trial STOP-NIDDM. As a result of his scientific contributions, he is on the list of the world's 100 most-frequently cited authors in diabetes research.