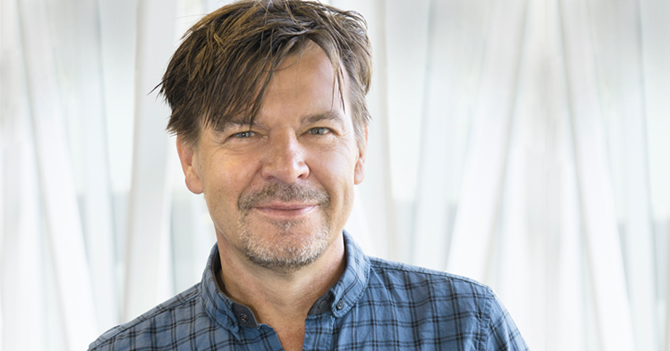 Janusz Kaczorowski
, a researcher at the University of Montreal Hospital Research Centre, a full professor at the Université de Montréal and Director of Research of the Université de Montréal's Department of Family and Emergency Medicine, has become the new Chair in Hypertension Prevention and Control.
Health Minister Ginette Petitpas announced today an investment of $1.125M over five years to support the work of this Chair from the Canadian Institutes of Health Research's (CIHR) Institute of Circulatory and Respiratory Health, in partnership with the Canadian Heart and Stroke Foundation and Hypertension Canada.
Kaczorowski's mandate is to generate new knowledge, raise public awareness about the risks of hypertension and establish new practices to improve the prevention and control of hypertension. Through his work, current programs in Canada can be improved by identifying their weaknesses and new policies, programs and interventions can be developed.
In Canada, one out of every five adults has hypertension. This is cause for concern, as high blood pressure is a major risk factor for cardiac disease, stroke, kidney disease and dementia. Hypertension contributes to half of all the deaths caused by these conditions. It is estimated that 7.5 million Canadians live with high blood pressure and another 7.4 million will develop it if they do not change their lifestyle.
"For 30 years, many initiatives have been successful in raising public awareness and improving treatments for, and control of, high blood pressure. But these are not enough. We need to place emphasis on solutions that go beyond the individual to prevent or delay the development of a series of health complications that are debilitating and costly for our health system," asserted Kaczorowski. The cost of hypertension for the Canadian health system is estimated at $13.9 billion, according to the latest data available in 2010.
Kaczorowski hopes to maintain Canada's role as a world leader in the fight against hypertension. To this end, he will continue the work of the previous Chair, Dr. Norman Campbell of the University of Calgary, in order to develop comprehensive strategies to prevent and manage hypertension at the community, public policy and health care system levels.