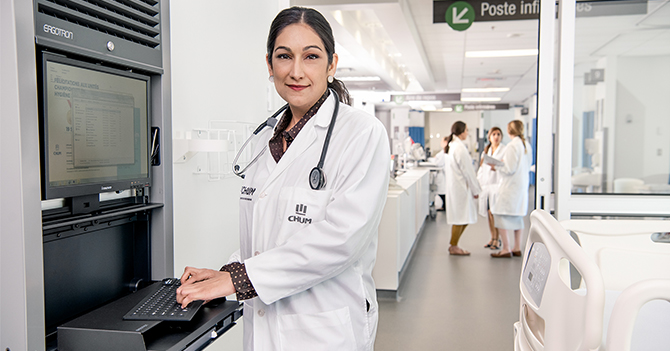 Crédit photo : CATALIS
One of the most modern research organizations in North America, the University of Montreal Hospital Research Centre (CRCHUM) boasts early clinical research infrastructures that is highly competitive in Canada.
Established in the fall of 2018, our Unit for Innovative Therapies (UIT) hosts early stage clinical trials in oncology and neurology, under the medical responsibility of Dr. Rahima Jamal.
Discover the atypical path of this hemato-oncologist and consult the fact sheet listing our areas of expertise, our services and our investigators specialized in phase I trials, on the Catalis website, an organization whose mandate is to promote Quebec's expertise in the conduct of early stage clinical trials.