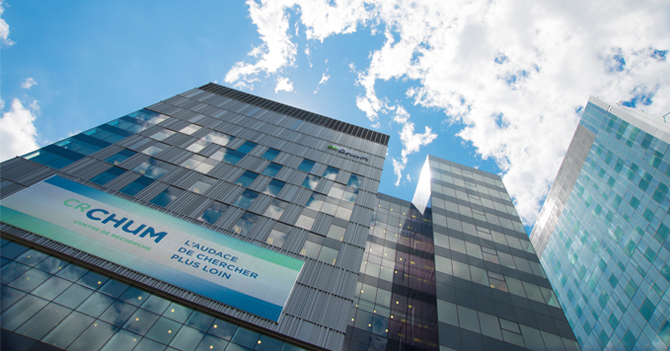 No fewer than ten CRCHUM researchers received Canadian Institutes of Health Research (CIHR) grants in the fall 2017 Project Grant Competition, whose results were revealed last week. The total project funding for our institution amounts to $5,713,026.
"I would like to congratulate all the recipients for these new grants, with special kudos to
Nathalie Auger,
Vikki Ho
and
An Tang
. These three researchers were ranked first by their evaluation committee, proof of the outstanding quality of their projects and the leadership of our research centre as a driving force behind innovative solutions to improve the health of the public," declared
Vincent Poitout,
Director of the CRCHUM and Director of Research of the CHUM.
At the national level, the CIHR approved 512 research grants, in addition to 33 bridge grants, for a total investment of $352M. The average grant value is $720,534 for an average period of 4.38 years.
Recipients and projects funded (10) :
Nathalie Auger
Substance Use in Women: Pregnancy and Beyond
Octroi : 309 825 $
Michaël Chassé
Understanding decision making in organ donation: a national study
Octroi : 669 375 $
Pierre Drapeau
Simple genetic models of neurodegeneration
Octroi : 864 450 $
Karl Fernandes
Genetic targeting of quiescent adult neural stem cells
Octroi : 925 425 $
Mona Gupta
Towards a framework for assessing intolerable suffering: determining eligibility for MAID in Québec and Ontario
Octroi : 140 001 $
Marie-Josée Hébert
Characterization of endothelial cell death biomarkers for better prediction and prevention of renal fibrosis triggered by acute kidney injury
Octroi : 707 625 $
Vikki Ho
Occupational Exposure to Endocrine Disrupting Chemicals and Colorectal Cancer risk
Octroi : 252 450 $
Nicole Leclerc
Mechanisms leading to extracellular and intracellular accumulation of tau in Alzheimer's disease
Octroi : 665 550 $
Dang Khoa Nguyen
Role of the insula in refractory epilepsy
Octroi : 604 450 $
An Tang
Quantitative ultrasound techniques for diagnosis of nonalcoholic steatohepatitis
Octroi : 546 975 $