Inf., M.Sc, CSIO (C)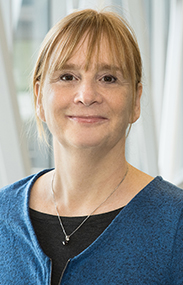 Centre de recherche du CHUM
Clinical nurse specialist
Pain management and palliative care, CHUM
Contact
claudine.tremblay.chum@ssss.gouv.qc.ca
514-890-8000, ext. 26744
The patient who needs immediate assistance should not communicate directly with the researcher. Instead, they should call the doctor's office or take other appropriate measures, such as going to the nearest emergency service.
Other affiliations
Member
Réseau québécois de recherche en soins palliatifs et de fin de vie (RQSPAL)
Keywords
Pain management
Medical aid in dying
Palliative Care
Research interests
Implementation of best practices in pain management.
Development of nursing skills in palliative and end-of-life care.
Development of the nursing role in a context of medical aid in dying.
Publications